Suralpadi Group & SRTIP Announced A Strategic Partnership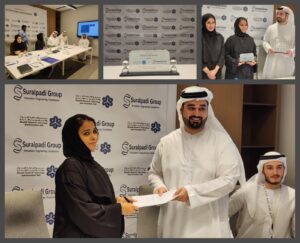 By leveraging the benefits of industrial 3D printing and 3D manufacturing technologies, SURALPADI GROUP and the Sharjah Research Technology and Innovation Park (SRTIP) announce a strategic partnership to accelerate the digital transformation of the SRTIP supply chain. Adopting innovative manufacturing techniques will also help SRTIP realize its goal of advancing the "Make it in the Emirates" project.
Suralpadi Group and Sharjah Research Technology and Innovation Park (SRTIP) announced a Strategic Partnership to accelerate the usage of Precision 3D Technologies / 3D Scanning / Manufacturing solutions for advancement of all industrial sectors in the UAE.
Our broad selection of engineering project consulting services supports initiatives that necessitate the ideal fusion of technical expertise and practical experience. Since all of our consultants have manufacturing expertise, they approach their projects from an operator-centric perspective.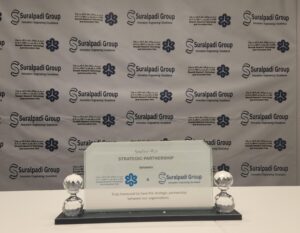 Together, SURALPADI GROUP and SRTIP will explore various areas of potential collaboration, including bringing digitalization, reverse engineering solutions, and related solutions to the United Arab Emirates; investigating industrial 3D printing solutions and 3D manufacturing to enhance and develop UAE equipment manufacturing capabilities; and assisting Abu Dhabi's manufacturing sector's digital transformation.
In accordance with the terms of the agreement, SURALPADI GROUP will contribute its experience in the use of 3D printing technology to strengthen internal and local manufacturing capacities and go-to-market strategy. In addition, SURALPADI GROUP will discuss the most effective strategies for creating and implementing incentive programmers to accelerate the development of localized manufacturing capabilities and support the circular economy and sustainability initiatives in the UAE.
For more click here:  Watch video